This week is going to be very busy for me but the thought of The Great British Bake off starting again is going to get me through it. I don't know about you but it is one of my favourite shows. I love it for the baking *of course* but it's just so relaxing and funny to watch...even Ian loves it!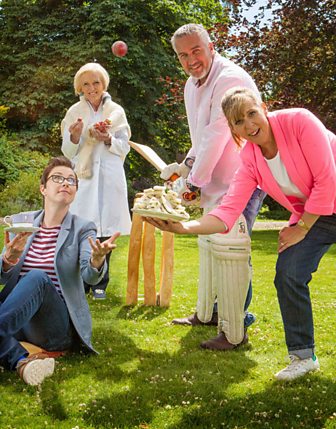 Image Via BBC
This year I'm going to challenge myself by baking something from the show each week. So if the theme is bread i'll be baking bread, if it's biscuits i'll be baking biscuits and so on. I'm really excited to try new recipes, expand my baking knowledge and best of all taste all the yummy bakes (I must remember to share!).
I'll be blogging all about this yummy challenge each week so watch this space : )
Image Via Google
If you love the Bake Off then something you should definitely look into is The Cake And Bake Show! I went last year and it was so much fun. From exhibitions, demonstrations and classes to market stalls and food galore there is something for everyone.
There is even a chance of spotting contestants from the Bake Off (past and present!). Last year I was lucky enough to bump into some of the contestants and embarassed myself by asking for a photo (You can read all about that
here
). If you love to be in the Kitchen then I highly recommend that you go. Tickets are
on sale
now.
Do you love #GBBO? Have you been to the Cake And Bake Show before? Let me know!
Gemma xXx