It's Valentines weekend. Whether you are loved up or a singleton you should be treating yourselves and loved ones to an indulgent dessert. With so many to choose from I thought i'd share some of my favourite desserts to make at home and a few to buy if you fancy cheating!
To make:
Paul Hollywood's Chocolate Fondants
This chocolate fondant is so good to make if you are strapped for time. Make ahead up to 24 hours before and keep it in the fridge. When ready to serve, bake in the oven for 8 minutes and you will have such an impressive yummy chocolate dessert.
Vanilla Panna Cotta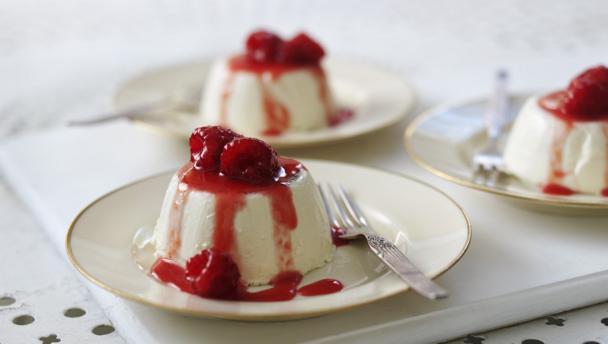 Image Via BBC Food
Creamy Panna Cotta is divine after a heavy meal as it is so light and can be refreshing if served with a Raspberry sauce. Another good dessert if you'd like to make it ahead of time.
Mary Berry's Chocolate ripple cheesecake
This chocolate ripple cheesecake is one of my favourite cheesecakes of all time. Light & creamy with a rich chocolate flavour, it's perfect to serve after a delicious meal.
To buy:
Häagen-Dazs Ice cream*
I'm thinking a movie, the sofa, lots of blankets & Haagen-Dazs for this Valentines day celebrations.You can't go wrong with two spoons and a tub of yummy ice cream to share.
Haagen-Dazs Strawberry cheesecake flavour with crunchy biscuit pieces and strawberry sauce swirls hits the spot if you're looking for a quick dessert.
Profiteroles
A really easy dessert that you can buy from almost any supermarket. Add chocolate dipped fruit for extra brownie points!
I hope this blog post gave you some inspiration. As you can tell i'm a complete chocoholic so will be using Valentines day as an excuse to scoff lots more!
Gemma x